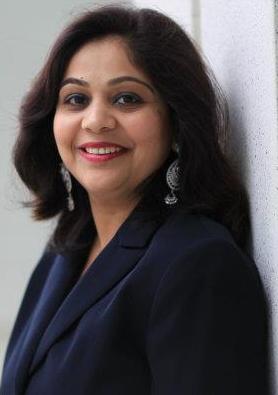 Founder & President – Flora Parekh

Young and Charismatic, Founder & President of Gift of Life USA, Flora has a passion for community service since early teens. Her over 2 decades of voluntary community involvement includes her diversified experience across various non-profit / charity organizations serving at all levels from volunteer to Vice president & now President of her own passion home organization – Gift of Life USA. Flora is very proficient in various event & organization management activities like database, website creation and management, public relations, community outreach, event management, flyers / brochures/souvenir creations, finance, IT & Social Media, event co-ordination, emcee, fund raising, vendor management, etc.
Active Community Involvements:
Founder & President – Gift of Life USA Inc.
Recent Community Involvements:
Immediate Vice President 2017 (served 3 terms) – Vegetarian Vision – Chair of First Mr. & Ms. Vegetarian Vision Pageant in 2013. Website & Database administrator. Overall planning of all events for Vegetarian Vision, database, website, flyer, invitations, meeting agenda &minutes, email maintenance, community outreach, IT, Social Media and fund raising.
Public Relations Officer 2016 – Long Island Gujarati Cultural Society – Liaison with various community leaders and participation
India Association of Long Island: IT, Communications & Social Media Chair – Maintaining letter heads, invitations, flyers, website and all IT & Social Media activities. Vendor Chair for India Festival 2012
India Day Parade Hicksville – > Served Various Roles for 3 Years IT Social Media & Communications Chair, Vendor Chair, Parade coordinator – Assisted in overall parade planning and execution, dignitary invitations, planning, vendor management, finance, gala lunch event planning and management, Honorees, website, IT, Social Media
South Asian for Better New York – Ex- General Secretary
G30ForIVF – G30 For India Vision Foundation – Ex- Volunteer, Fund Raising & Sponsorship
Malwa Brothers – Ex- Souvenir Chair & Website Administrator
In addition to her commitment with her own non-profit Flora also sits on the board / is a member of other charities.
Active Community Involvements:
Professional Background
Over 2 decades of IT experience includes various roles include Meticulous organizational & analytical skills with exceptional management abilities.
Highest Education: Master of Business Administration in Information Systems
Flora's Message
The Year Of Women Empowerment & the month of Special Needs Support ! – There couldn't be any better opportunity to share our vision, mission and goals! At Gift of life, a 501 (C) (3) organization, we aim at helping those with special needs in the areas of health and education. Donations collected are aimed to be used for overall goals and activities, not limited to, supporting the specially abled, creating awareness – health & education, encouraging talent, providing services & much more.
Truly inspired by my mom's symptoms on the spectrum of bi-polar disorder, which is now almost under control to normal; due to dedicated and persistent follow-up and presence of mind of our immediate family members; gave birth to the noble thought of giving back to the community , inspiring us to do something for these extremely special people. An amazing team of like minded team members, committee members, supporters & well wishers lifted this to unimaginable heights since launch. We thank each and everyone who made this journey possible! We have a long way to go, but with like minded people like you in every walk of life, this will be seamless! This is just the beginning! Together, we will achieve more! Support The Noble Cause! Donate Generously!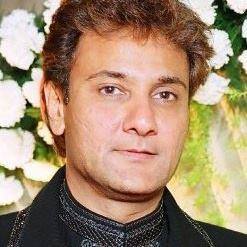 Co-Founder & Chairman – Paresh Parekh

The best gift someone can give is to be self-reliant. Education is a tool that helps one fight self-reliantly. Often, it is seen that the Specially-abled, physically and mentally challenged, struggle to enjoy the privileges and benefits of continued education & upbringing. At the other hand, often the families and friends of specially-abled struggle to find readily available, affordable services for their care and education. We all own the social responsibility to identify them and support them by educating them and their families of their needs and resources for their continued growth support to be self-reliant and self-respectful.
At Gift of life, a 501 (C) (3) organization, registered under EIN – 81-2839326, we aim at helping those with special needs – physically and mentally handicapped in the areas of health and education. We believe it is our social responsibility to work towards creating a more equal world, where everyone has access to education and Health care. We see ourselves as catalysts, promoting programs at the grass-roots level, which we aim at growing exponentially in upcoming years. We aim at working in support of the ones with special needs, through fundraising, advocacy and education as well as by providing and assisting with needed resources, to help them be better, socially acceptable, self-respectable, self-supporting individuals. Our goal is to have a better, healthier and happier world for children and adults everywhere – especially for the specially-abled.
Vision
Our vision is to support the needs of, as well as develop as many specially-abled as possible, to be self-reliant, self-independent individuals with growing acceptance of the community, friends and families.
Mission
Our mission is to generate efficient resources to support the specially-abled (physically and mentally challenged), through fundraising, advocacy, education and generating effective resources.
We work with generous donors like you; who are willing to help us advocate for the survival and well-being of every child and specially abled. Whether it is supporting these special children with school bags including year-end supplies or with uniform or books or with any material, promoting their hidden talent, assisting with their health and education needs, etc. the organization aims at helping along the way. We have started our exciting year with supporting these special kids with some school bags and blankets. An annual essay competition was also conducted to promote awareness and explore existing talent. This is just the beginning. Together, we can achieve unimaginable heights.
Your generous support and motivation, to help accomplish our goals and grow further will come a long way. Any and every $ is important but we have outlined some nominal numbers in an effort to support our Gala. We aim at helping some after school activities for special children as well as provision some academic scholarships to the deserved.
Do not hesitate to contact us for any additional information needed at info@giftoflifeus.org.